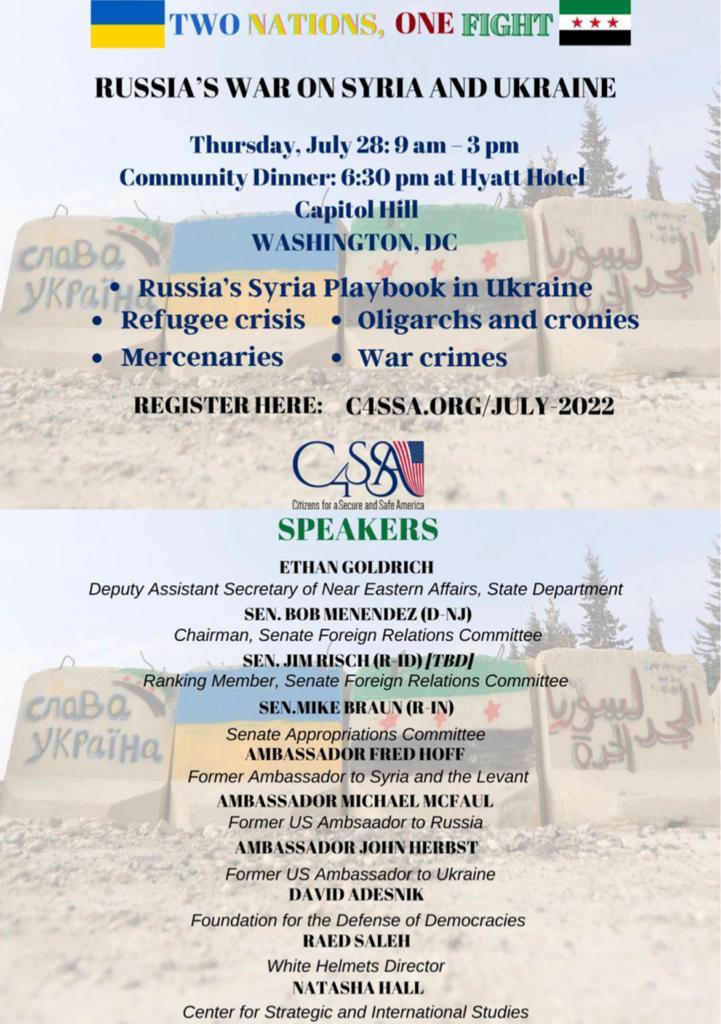 Two Nations, One Fight. Russia's war on Syria and Ukraine
Jul 28, 2022 9:00 AM
Eastern Time (US and Canada)
C4SSA is hosting a one day event to unravel some of the key similarities democracy defenders are facing. Since Russia launched it's unjustified and unprovoked invasion on Ukraine, the Syrian people witnessed the playbook, applied once in Syria, unfolding in front of their eyes.
Dr Riyad Hijab Former Syrian Prime-Minister
Dr Hosam Hafez Chirman Syrian Council For International Relations-Scfir
Ethan Goldrich Das For Near Easter Affairs At Dos
Mohammad Alzoubi
Board Member
Raed Saleh 2C White Helmets
Russia'S Syria Playbook In Ukraine